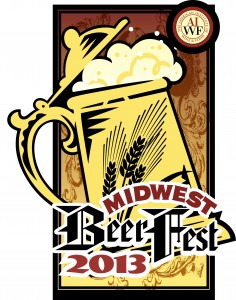 New this year…"The Premium Beer Room"
Beer connoisseurs will have the opportunity to sample 17 to 20 high-end beers. Receive a Special Spiegelau tasting glass and have access to some great food!
Cost is an additional $30 with your purchase of a Grand Tasting ticket.
Must call (316) 682-5502 for this ticket.
Premium Beers updated September 10th, more to be added soon;
Blvd Smokestack 2013 Saison Brett
Blvd Smokestack Love Child #2
Blvd Smokestack Love Child #3
Blvd Smokestack Terra Incognito
Boulder Honey Saison
Boulder 2012 Killer Penguin
Deschutes Class of '88 Barleywine
Deschutes Class of '88 Imperial Porter
Deschutes Hop Henge IPA
Duchesse Bourgogne Sour Ale
Chimay Speciale Cent Cinq
He 'Brew Sweet 16 Jewbelation
Hoppin Frog Natasha Rocks Imperial Stout Collaboration
Mactarnahan's Goose Bump Imperial Stout
Mendocino County Talon Barleywine Ale
North Coast Grand Cru
North Coast XV Old Rasputin Imperial Stout
Ommegang Gnomegang Ale
Ommegang Rustica Duvel
Ommegang XV Anniversary Ale
Scaldis Prestige de Nuit
Schlafly 2012 Barrel Aged Barleywine
Schlafly 2012 Barrel Aged Imperial Stout
Sierra Nevada Barrel Aged Bigfoot Barleywine
St. Bernardus Tripel
St. Bernardus 12 Alt
St. Feuillen Biere De L'Amitie'/Green Flash Collaboration
St. Feuillen Speciale