2014 Midwest Beerfest is October 17 & 18
This site is under revision for 2014, much of the information is from 2013 and will be updated soon!
Midwest Beerfest 2014 is scheduled for October 17 & 18. Beer dinners are scheduled for Friday, Oct 17 locations and breweries to be announced later. The Grand Tasting, from 1-4 p.m. will be on Saturday, Oct 18 at Century II's Expo Hall featuring more than 350 beers, the 4th Wingfest and Silent Auction benefitting Make-A-Wish and the 3rd Annual Special Beers Reserve Room (extra ticket purchased with GT ticket).
A Big Hit last year and sure to be sold out this year…
The "Premium Beer Room" at the Midwest Beerfest on Saturday, Oct 18th.
Beer connoisseurs will have the opportunity to sample these high-end beers and enjoy food from DoubleTree by Hilton Wichita Airport. Cost is ONLY $30 with your purchase of a Grand Tasting ticket. Call (316) 682-5502 for reservations. The following brews are only available in the Premium Beer Room:
Check back soon for the updated list of brews in the Premium Beer Room…
The American Institute of Wine & Food Presents - Midwest Beerfest 2013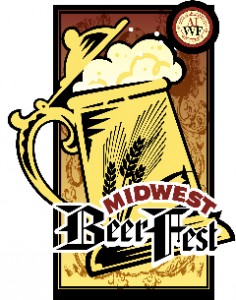 What event allows you to taste beer and malt products from around the world including an outstanding selection of microbrews from Kansas, purchase tasty food from local restaurants, bid on Silent Auction items to benefit Children's Miracle Network Hospitals — all while taking a "sip for a scholarship?" It's Midwest Beerfest!
Join fellow brew-lovers and increase your beer knowledge from 1-4 p.m., Saturday, Oct 18, at EXPO Hall for a "big brew" adventure and help celebrate our 14th year of outstanding beers, delicious food and lots of fun, fun, fun.
On Saturday, grab your ticket and get in line. Doors open at 1 p.m. for the Midwest Beerfest Grand Tasting and Silent Auction. Tickets for the Grand Tasting are $40 (inclusive of convenience fee) and can be purchased at Century II's WichitaTix box office, by calling (316) 219-4TIX or online at www.wichitatix.com. Tickets entitle participants to a tasting mug, program guide and a key to the world of beers. Also look for non-beer drinks, an array of beer-friendly food, a brew-lover's Silent Auction with the opportunity to win lots of great prizes, and music. The Silent Auction is a benefit for Make-A-Wish
Back by popular demand is the 4th "Midwest Wingfest" a chicken wing Cook-off contest featuring chicken wings prepared by local restaurants and chefs. Admission to the tasting is $5 (with your admission to the Beerfest) and proceeds benefit Children's Miracle Network Hospitals at Via Christi Health. Your ticket entitles you to sample a number of different wings and vote for your "People's Choice."
The Midwest Beerfest, sponsored by the American Institute of Wine & Food, Wichita Chapter, features beers, ales, lagers and more from your favorite breweries and microbreweries from all over the world. Monies raised benefit the AIWF-Wichita Chapter's Terry Palmer Memorial Culinary Scholarship Fund for local culinary or hospitality students, chefs, or those in the food and beverage industry pursuing education.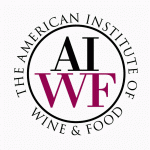 The American Institute of Wine & Food, Wichita Chapter is dedicated to understanding and celebrating the pleasures, benefits and traditions of the table! The Wichita chapter, founded in 1992, is one of more than 20 chapters nationwide, producing more than 300 mission-related programs each year. Educational programming is the core of The AIWF and the vehicle for fulfilling the Institute's mission. It's also lots of FUN!


Every 38 minutes Make-A-Wish® grants the wish of a child diagnosed with a life-threatening medical condition in the United States and its territories. We believe that a wish experience can be a game-changer. This one belief guides us in everything we do. It inspires us to grant wishes that change the lives of the kids we serve.
For more information call, (316) 682-5502. Must be 21 years of age to attend. No strollers. I.D. will be checked at the door. Designated drivers get in for $15!
Sponsors/Partners for the event include: Budweiser, Cabot Creamery Cooperative, Make-A-Wish Kansas, Clear Channel Radio-Wichita, Channel 96.3, DoubleTree by Hilton Wichita Airport, House of Schwan, Kissin Country 102.1, Goebel Liquor, Larkspur Bistro & Bar, LDF Distributors, Pepsi/Aquafina, Pratt Industries, Splurge! Magazine, Standard Beverage Corporation, The Brew 107.3, Guy Bower & The Good Life Radio Show on KNSS1330AM, The Spice Merchant, The Wichita Eagle, Unifirst, Waste Connections, and Wichita Marriott Hotel.